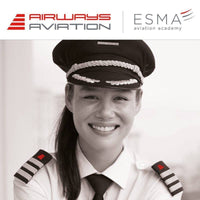 Readytofly official supplier of Airways Aviation
Readytofly has been selected to be the official supplier of customized uniforms for Airways Aviation, its staff, instructors and students.
This website is dedicated to them.
Thank you for their trust.
Have a nice flight!!!!
Readytofly a été sélectionné pour être le fournisseur officiel des uniformes personnalisés de Airways Aviation, son personnel, ses instructeurs et ses étudiants.
Ce site leur est dédié.
Merci pour leur confiance.
Bons vols à tous!!!
airways aviation Collection